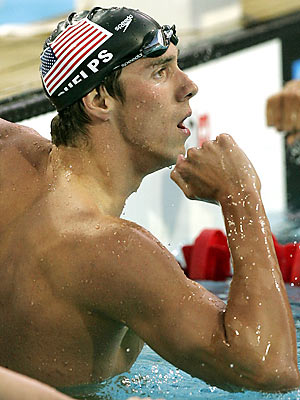 OUR WINNER!
There we are, healing Mikey's inner-thigh after a tough race.
We just got a call from our Boifriend, Mikey Phelps, that he won his second gold medal at the Olympics. Way to go Mikey!!!
On another note, Jenna Bush had better keep her drunken paws to herself. Papers have reported that she has been stalking Mikey. This boi is ours Jenna! So, stop making the moves on Mikey. He needs to concentrate on swimming (and us).
Read More...